East Elizabethtown Connectivity Study
Final Report now available.  Click HERE for PDF.
This study engaged to identify and evaluate immediate and long-range improvement opportunities to improve connectivity, mobility and safety along and east of US 31W in the Elizabethtown/Hardin County area.  The study is being conducted through a partnership between the City of Elizabethtown, The Radcliff/Elizabethtown MPO, Kentucky Transportation Cabinet, Qk4 Inc. & Stantec.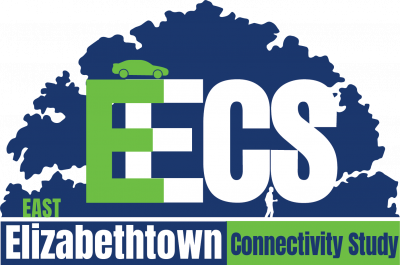 ---
US 31W (Dixie Hwy) Safety and Efficiency Improvements
Starting Feb 28th. Phase I – Major Reconstruction
See us31w.org for more info.
Image:  KYTC, District 4
---
R-Cut – Restricted Crossing U-Turn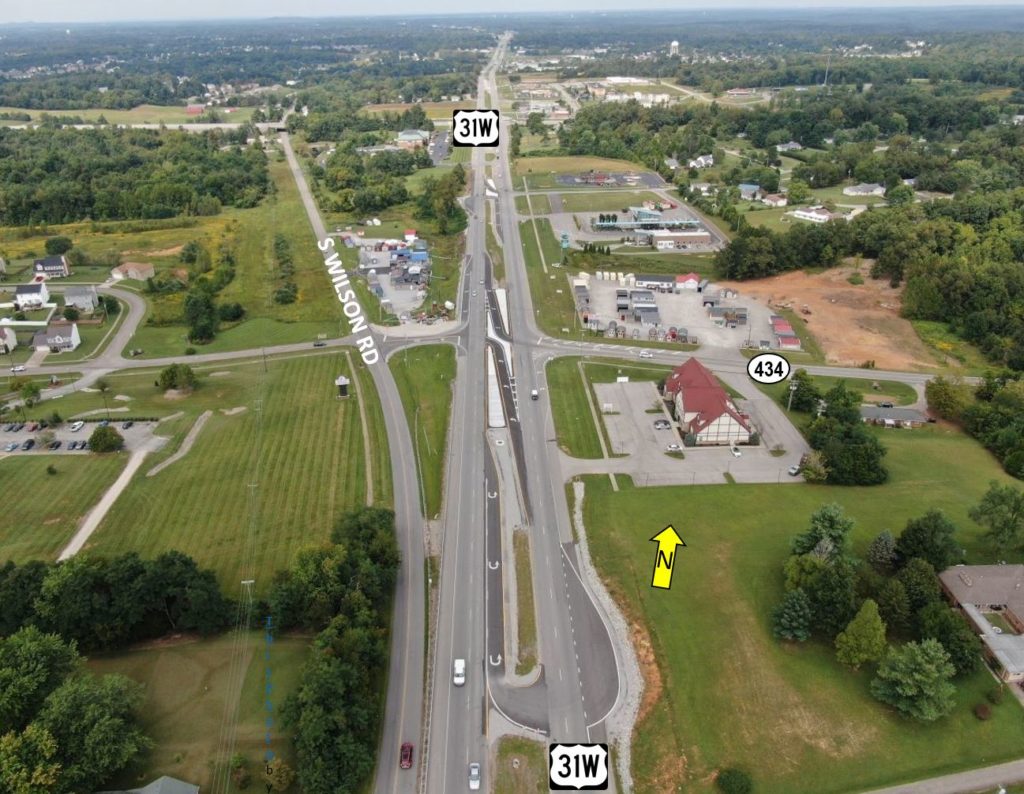 The new R-Cut at US 31W and KY 434. Image Source, KYTC District 4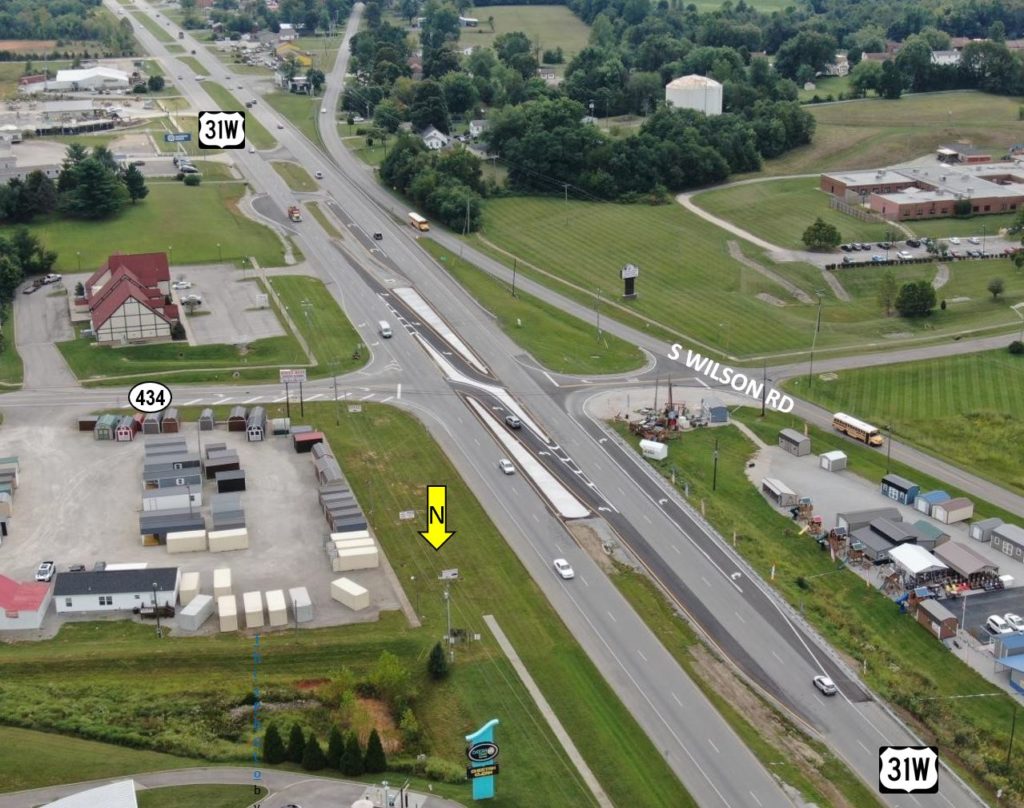 The new R-Cut at US 31W and KY 434. Image Source, KYTC District 4
---